Book Your Initial Dental Consultation | Smile Place Dentistry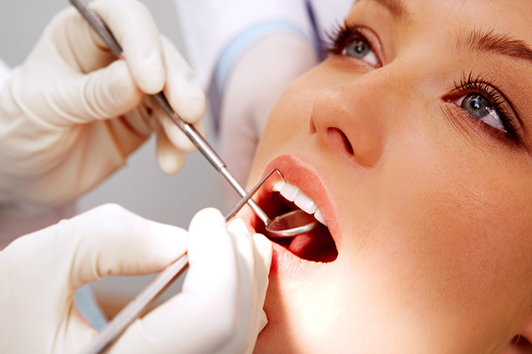 Our dentists at Smile Place Dental encourage our patients to perform diligent oral care at home, you should see your dentist every 6 months for an oral exam to ensure continued health of your teeth and gums.
During Your Initial Consultation
At your first visit at Smile Place Dental, one of our dentists will review your medical history with you. Knowing if you?ve been diagnosed with certain medical conditions can help your dentist determine if you?re susceptible to oral health problems or may experience a reaction to a particular dental treatment or anesthetic. The medications you take can also make you more vulnerable to developing cavities or periodontal disease. At each six-month checkup, be sure to your dentist know if you have been diagnosed with a new health condition or changed your medication regimen to ensure that you continue to receive dental care tailored to your unique needs.
Also, do not be afraid to tell our dentists if you have experienced anxiety over dental visits in the past so that he or she can present you with different options for making you comfortable during exams and treatments.
Initial Examination
During your initial examination (and during your regular 6 monthly visits), our dentists will help spot most oral health problems.
Cavities: If caught early enough, which is often the case with patients who keep their regular check-up appointments, tooth decay can sometimes be reversed with a professional fluoride treatment.
Periodontal Disease: If gum disease is spotted at its first stage, which is called gingivitis, it can usually be reversed with a professional teeth cleaning and an impeccable at-home oral hygiene routine.
Issues with Jaw and Bite: A misaligned bite can cause a host of problems with your teeth and jaws, including pain the jaw joints and teeth grinding. At your first comprehensive oral exam, our dentists will evaluate the way your teeth meet, check your jaws for signs of stress and inspect your teeth for damage caused by grinding to determine if further treatment is necessary.
Oral Cancer: Affecting the lips, throat, head, neck and soft tissues inside the mouth, oral cancer has a high cure rate if caught early. Our dentist will visually inspect these areas for unusual sores, lumps or rough patches and palpate them to determine if swelling or tenderness is present.
Locations
Come see our dentists at: