Expert Orthodontics Melbourne
Experience Our Professional and Effective Orthodontic and Teeth Straightening Services in 3 Convenient Locations Across Melbourne.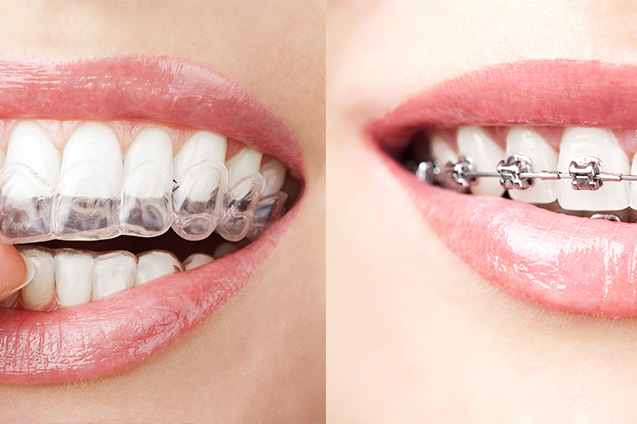 Are you tired of hiding your smile due to crooked or misaligned teeth? Do you feel self-conscious about and wish for a straighter, more confident smile?
Orthodontic treatments, such as braces, are designed to correct crooked or misaligned teeth, ensuring a proper fit.
By addressing these issues, orthodontics not only enhances your smile but also contributes to your overall oral health. Crooked teeth can be more challenging to clean, increasing the risk of cavities and gum disease.
At Smile Place, we offer a range of alternative treatment options alongside traditional orthodontics. We invite you to schedule an assessment to explore these alternatives and find the best choice for your specific requirements.
When Is Orthodontic Treatment Needed?
You may be interested in orthodontic treatment if you experience one or more of the following:
Overbite: This occurs when the upper front teeth extend too much over the lower teeth.
Underbite: This condition is characterised by the lower jaw's teeth projecting too far forward or the upper teeth being too far back.
Open Bite: A gap exists between the biting surfaces of the front teeth and/or the back teeth when the rear teeth are clenched.
Asymmetrical Centre Line: This happens when the centreline of the upper front teeth does not align with the centreline of the lower front teeth.
Uneven Spacing: This refers to gaps or spaces between the teeth due to missing teeth or teeth that don't fully occupy the jaw.
Crowding: This condition arises when there isn't adequate space for the teeth on the dental ridge.
What Are The Benefits Of Orthodontic Treatment?
Orthodontic treatments like braces help move and align teeth that are crooked or that do not fit together right. 
By fixing these problems, teeth straightening treatments can: 
Straighten Crooked Teeth:

Orthodontic treatments effectively align and straighten crooked teeth, enhancing both their appearance and functionality.

Improve Oral Health and Hygiene:

By properly aligning your teeth, orthodontics eliminates hard-to-reach areas, making it easier to clean and reducing the risk of cavities and gum disease.

Enhance Facial Aesthetics:

Beyond the benefits to your teeth, orthodontics contributes to improved overall facial aesthetics by enhancing the symmetry and harmony of your smile.

Boost Self-Confidence:

A beautifully aligned smile can have a profound impact on your self-confidence, empowering you to face the world with a renewed sense of self-assurance.
Our range of orthodontics services include:
Types of Teeth Straightening Treatments Available
Traditional orthodontics may not be for everyone. That's why we offer a range of alternative treatment options tailored to your unique needs. Our team of experts will assess your case, utilising state-of-the-art tools, to determine the most suitable approach for you.
Fastbraces
Experience the power of Fastbraces, which utilises innovative technology to achieve remarkable results in a shorter treatment time (as little as 100 days). With their efficient design, Fastbraces offer a faster and more streamlined approach to orthodontic correction, allowing you to enjoy your transformed smile sooner. 
Fastbraces are suitable for patients seeking an accelerated treatment option with efficient results.
Myobrace
Myobrace takes a comprehensive approach to orthodontics, addressing not only teeth alignment but also promoting proper oral habits and jaw development. This holistic treatment option aims to achieve long-term oral health, guiding natural growth while straightening teeth. 
Myobrace is suitable for children and teens who can benefit from early intervention and want to correct their teeth alignment while improving overall oral health.
Invisalign
Invisalign, the clear aligner solution, discreetly straightens your teeth while offering the flexibility to remove them when necessary. Enjoy the convenience of virtually invisible aligners that fit seamlessly into your lifestyle, making orthodontic treatment a breeze. 
Invisalign is suitable for teens and adults looking for a discreet and convenient way to straighten their teeth.
Clear Correct
Clear Correct provides an effective and affordable option for teeth straightening with its clear aligners. Experience the benefits of clear, removable aligners that discreetly work to align your teeth, allowing you to confidently pursue your orthodontic journey. 
Clear Correct is suitable for individuals seeking a discreet and budget-friendly solution for teeth alignment.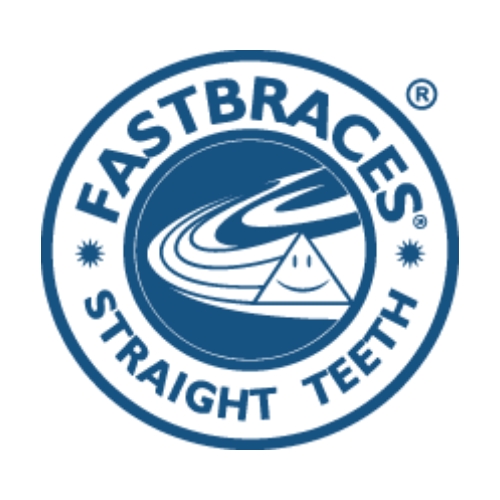 Fastbraces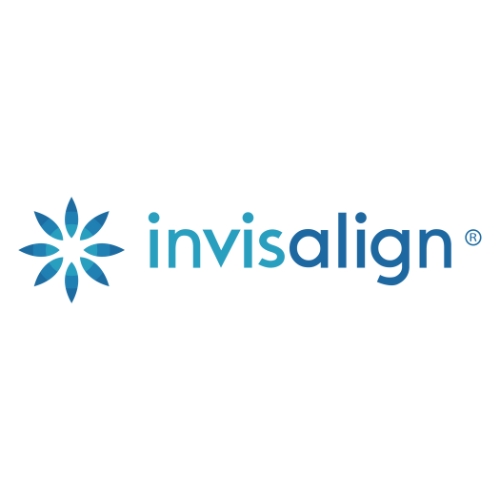 Invisalign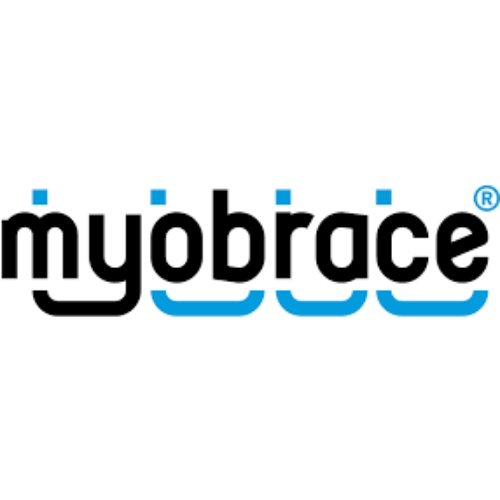 Myobrace
Choosing the Right Orthodontic Treatment
Assess your specific needs:

Consider the complexity of your orthodontic issues and whether you require mild to moderate teeth straightening or more comprehensive correction.

Lifestyle considerations:

Evaluate your lifestyle and preferences. If you prefer a discreet option, clear aligners like Invisalign or Clear Correct may be ideal. For those seeking faster results, Fastbraces offer an accelerated treatment option.

Affordability:

Take into account your budget and financial considerations. Clear Correct provides an affordable option for teeth straightening.

Age and developmental stage:

For children and teens, Myobrace offers a holistic approach, promoting proper oral habits and jaw development alongside teeth straightening.

Professional guidance:

Schedule a consultation with our experienced dental experts who will assess your case and recommend the most suitable treatment option tailored to your unique needs.
Remember, every smile is different, and our team at Smile Place is here to guide you in selecting the right treatment that aligns with your goals, preferences, and budget.
Locations
Come see our dentists at:
Why Choose Smile Place?
Choosing a dental provider is a significant decision for your health, comfort, and smile aesthetics. At Smile Place Dental, we have solid reasons to be your top choice:
1. Experience and Expertise: Our team of skilled dentists and hygienists have decades of combined experience across all facets of dentistry. Our practitioners are dedicated to staying abreast of the latest research and technology, ensuring you receive cutting-edge treatments that uphold the highest standards of dental care.
2. Comprehensive Dental Care: At Smile Place Dental, we offer a broad range of dental services, from preventive care and routine checkups to advanced procedures like dental implants and cosmetic dentistry. This holistic approach means you can trust us to cater to all your dental needs under one roof.
3. Patient-Centered Approach: We understand that every patient is unique, and so are their dental needs. That's why we create personalized treatment plans that respect your preferences and lifestyle while aiming for optimal oral health and a radiant smile.
4. State-of-the-Art Technology: We invest in advanced dental technology to provide safe, efficient, and comfortable treatment experiences. Whether it's digital x-rays for lower radiation exposure or intraoral scanners for precise impressions, we leverage the best in dental technology for superior results.
5. Comfortable and Relaxing Environment: Dental anxiety is real, and we take it seriously. Our clinic is designed to evoke a serene and calming ambiance, helping you relax throughout your visit. Our caring staff are trained to provide gentle care, taking the time to explain procedures and answer any questions you might have.
6. Affordability and Transparency: We are committed to delivering quality dental care that's financially accessible. We offer various payment options, accept most insurance plans, and provide transparent cost estimates before beginning any treatment.
At Smile Place Dental, we make it our mission to ensure that every visit enhances not just your oral health, but also your overall well-being. With us, you will feel heard, cared for, and confident that you're getting the best dental care. Choose Smile Place Dental – where your smile is our passion.
FAQS
How long does orthodontic treatment typically take?
The length of your orthodontic treatment can differ based on how complex your situation is. Typically, the process could take anywhere from a few months to several years. During your first consultation, our dental experts will offer you a customised plan, complete with an approximate timeframe.
Are orthodontic treatments painful?
Orthodontic treatments may initially lead to some discomfort or during adjustments, but the sensation is generally manageable and short-lived. Over-the-counter pain relievers can help ease any soreness. Our dental experts will provide guidance on how to minimise discomfort and make your treatment as comfortable as possible.
Can I still play sports or musical instruments with braces or aligners?
Yes! Braces and aligners should not hinder your ability to play sports or musical instruments. We recommend wearing a mouthguard during sports activities to protect your teeth and orthodontic appliances. Aligners can be temporarily removed during playing instruments, but it is important to wear them consistently for the recommended duration each day.
How often should I visit for adjustments during my orthodontic treatment?
Typically, orthodontic adjustments are scheduled every 4-8 weeks. These appointments allow our dental experts to monitor your progress, make any necessary adjustments to your appliances, and ensure your treatment is on track. Regular visits are crucial for successful outcomes.
Can I still eat my favourite foods during orthodontic treatment?
While there are some dietary restrictions, you can still enjoy most of your favourite foods during orthodontic treatment. Hard, sticky, or chewy foods should be avoided to prevent damage to braces or aligners. Our team will provide a comprehensive list of foods to avoid and offer guidance on maintaining a healthy and braces-friendly diet.
How do I maintain good oral hygiene with braces or aligners?
Maintaining good oral hygiene is essential during orthodontic treatment. Brushing your teeth after every meal and flossing daily is crucial. With braces, we recommend using special orthodontic brushes and floss threaders for effective cleaning. Aligners can be easily removed for regular brushing and flossing. Our team will provide detailed instructions and tips for optimal oral hygiene.