Gentle Child Dental Service Melbourne
Is your child dreading their dental visits? Give them a friendly and caring experience with Smile Place in Melbourne.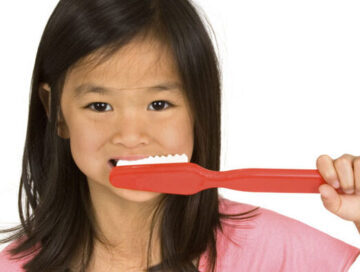 Ensure your child's teeth is in caring hands. Our friendly and gentle dentists provide safe and compassionate dental services, making every visit a positive experience for your little ones.
Smile Place Dental dentists and nurses provide the very best care for your growing family. All our dentists take time with children, teens and young adults by explaining the importance of having good oral health.
Trust Smile Place Melbourne for exceptional child dental care that puts parents' minds at ease.
Common Dental Health Problems in Kids
Aside from the well-known concerns of tooth decay and cavities, children frequently experience other dental health challenges such as:
Sensitivity in the teeth
Misalignments, also known as malocclusions
Habitual thumb sucking
Fear of dental visits or procedures
Compulsive lip sucking
Uncontrolled tongue thrusting
Loss of teeth at an early age
Emergencies or trauma related to dental health Inflammation of gums and gum diseases like gingivitis
Many parents may be surprised to discover that their child could suffer from what they thought was an "adult" issue like gum disease. However, it's important to note that conditions such as gingivitis and gum disease can affect individuals of any age group, including children. Factors like inadequate oral hygiene and a poor diet, which are known risk factors for adults, are equally, if not more, problematic for children.
Children's Dental Health
Your child's mouth changes frequently during their early years. We take every step to ensure your child's first experience with a dentist is a positive one which is a vital step to developing a good lifelong approach to dental hygiene and to maintain a healthy smile.
If your child has a fear of going to the dentist, then come and see us. Not all dentists can treat children effectively and the best dentists for children do so in a friendly manner by having a sense of humour, a focus on fun and being patient.
At Smile Place Dental we pride ourselves at being excellent with children.
Services we offer:
Locations
Come see our dentists at:
Procedure for Child Dental
A child's dental visit involves a systematic approach to ensure thorough examination and treatment of any oral health issues:
The session begins with a dental history review, where the dentist queries about the child's past dental experiences, current issues, and daily oral hygiene practices.
The dentist then conducts a dental examination, inspecting the child's teeth, gums, and mouth to identify any signs of decay, disease, or other dental problems.
The child's teeth are professionally cleaned to remove any plaque or tartar buildup that could cause dental issues if left untreated.
A fluoride treatment is usually applied after cleaning to reinforce the teeth and prevent cavities.
X-rays may be taken if necessary, based on the child's age and dental health. This helps detect hidden issues like cavities or problems with tooth roots.
The child will receive oral hygiene instruction from the dentist or hygienist, educating them on effective brushing and flossing techniques to maintain good oral health.
Dental sealants may be applied, especially for children with permanent molars, to protect these teeth from decay.
The dentist will engage in a discussion and planning session with the parent or guardian, outlining any identified dental issues, recommending treatments, and scheduling the next checkup.
Lastly, the dentist will provide post-visit care guidance, including advice on diet, managing any post-procedure discomfort, and maintaining oral hygiene at home. This comprehensive approach ensures the child's oral health is carefully monitored and maintained.
Why Choose Smile Place for Child Dental Services?
Choosing the right dental provider for your child's oral health is crucial for their comfort and smile aesthetics. At Smile Place Dental, we have compelling reasons to be your top choice:
Kid-Friendly Experience: Our team is specially trained to work with children, creating a warm and welcoming environment that eases dental anxieties and makes every visit a positive experience.
Pediatric Dental Expertise: Our experienced dentists have a strong background in pediatric dentistry, ensuring your child receives the best possible care tailored to their unique dental needs.
Comprehensive Child Dental Care: From routine checkups and preventive care to specialised treatments like fluoride treatments and sealants, we offer a full range of child dental services, ensuring all their dental needs are met in one convenient location.
State-of-the-Art Technology: We use advanced dental technology to provide safe and gentle treatment experiences for children. Our digital tools help us make accurate diagnoses and plan effective treatments with precision.
Patient-Centred Approach: We understand that each child is unique, and we take the time to listen to their needs and concerns. Our personalised treatment plans are designed to meet their specific requirements while promoting optimal oral health and a confident smile.
Caring and Compassionate Staff: Our caring staff members are skilled in working with children and are dedicated to providing compassionate care. We take the time to explain procedures in a child-friendly manner and ensure your child feels comfortable throughout their dental visit.
Affordability and Transparency: We are committed to making child dental care accessible to families. We offer various payment options, accept most insurance plans, and provide transparent cost estimates upfront, so you can plan for your child's dental needs with confidence.
With Smile Place Dental, you can rest assured that your child's smile is in the hands of experts who prioritise their well-being and provide exceptional child dental services in a friendly and caring environment.
FAQS
What is the most common dental problem in children?
According to the Centers for Disease Control and Prevention (CDC), tooth decay is the prevailing oral health concern in the United States, with a particular susceptibility among young children. This vulnerability can be attributed to various factors such as dietary habits and the ongoing process of learning proper brushing and flossing techniques.
What is the first stage of tooth decay in children?
During the initial stages, teeth may exhibit white, chalky spots, while in more advanced stages, brown or black areas can develop. The primary teeth in the upper front region are frequently affected by this condition. Alternative terms used to describe this condition include 'nursing bottle caries', 'infant feeding caries', and 'baby bottle decay'.
What are the main causes of rotten teeth in toddlers?
Rotten teeth in toddlers are primarily caused by bacteria and the presence of carbohydrates (sugars and starches) that are not adequately cleaned off the teeth. When foods like milk, soda, raisins, candy, cake, fruit juices, cereals, and bread are left on the teeth, the bacteria in the mouth metabolize them and produce acids that lead to tooth decay.
What occurs when a child has a cavity?
When a child develops a cavity, it is necessary to schedule a dental appointment. The dentist will address the cavity by performing a filling procedure, which is also referred to as a restoration.
Is it possible to reverse tooth decay in toddlers?
Once tooth decay in toddlers has progressed beyond the demineralization stage, it cannot be reversed. However, it can be effectively treated and managed to prevent further deterioration.