Emergency Dental Care Smile Place Melb
Experience professional and urgent care for dental emergencies with Smile Place Melbourne.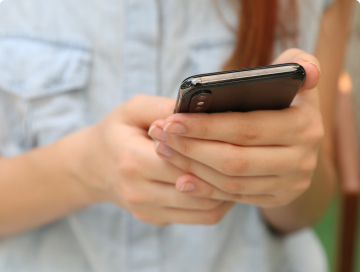 Urgent Dental Pain? Don't suffer in silence!
We understand how painful a lost crown or chipped tooth can be. Every minute matters when it comes to dental emergencies.
This is why, at Smile Place Dental, we strive to see all dental emergencies on the same day of your enquiry. Rest assured your appointment will not be rushed. We will ensure that you understand the situation and provide you with all the available options before commencing any treatment.
We are open Monday – Thursday 9.00am to 6.00pm and Friday – Saturday 9.00am to 5.00pm.
Types of Emergency Dental Services
At Smile Place Dental we treat every type of dental emergency. Some common emergencies are:
Knocked-out tooth: After a tooth has been completely knocked-out of place, there's a very good chance the tooth can be saved, especially if proper steps are taken. If one of your teeth has fallen out of place, be sure to follow these steps:

Avoid picking up a tooth by the root. Always pick it up by the crown.
Very carefully, rinse the tooth off. You want to clean off any dirt, but you don't want to scrub away any of the tissue.
If possible, place the tooth back into its socket and bite down lightly.
If you can't put the tooth back into the socket, place the tooth in a small container or in a glass of milk.
Call Smile Place Dental immediately. Time is of the essence and every minute matters.

Chipped tooth: This usually isn't as serious as the other events of this list, but sometimes a chipped tooth can cause excruciating pain. If this is the case, call our clinic as soon as possible.
Lost filling or crown: Crowns or fillings come loose for a variety of reasons, but most commonly, it happens while a person is eating. The results can be incredibly painful because the affected tooth is usually extremely sensitive.
Facial pain and tissue injury: Puncture wounds, tears, and lacerations inside the mouth need to be treated right away.
Locations
Come see our dentists at:
Why Choose Smile Place for Emergency Dental Care?
Facing a dental emergency can be overwhelming and distressing. At Smile Place Melbourne, we understand the urgency and pain that dental emergencies bring, which is why we offer comprehensive emergency dental care with these compelling reasons to choose us:
Immediate Response: We prioritise dental emergencies, and our experienced team is ready to provide prompt assistance when you need it most. Whether it's a severe toothache, a knocked-out tooth, or a dental injury, we're here to offer immediate relief and expert solutions.
Experienced Emergency Dentists: Our emergency dental care team has extensive experience in handling various dental emergencies. You can trust in their expertise and skill to address your urgent dental needs with precision and care.
State-of-the-Art Emergency Facility: Our clinic is equipped with state-of-the-art technology and equipment to handle dental emergencies efficiently and effectively. We use digital imaging, advanced diagnostic tools, and modern techniques to provide the best possible emergency dental care.
Compassionate and Caring Approach: Dental emergencies can be stressful, and our compassionate staff is dedicated to providing comfort and reassurance throughout your visit. We'll explain each step of the emergency treatment and ensure you feel at ease during the process.
Comprehensive Emergency Services: From tooth extractions and root canal treatments to emergency repairs and pain management, we offer a wide range of emergency dental services to meet your unique needs.
Timely Appointments: When you call for emergency dental care, we prioritize scheduling your appointment as soon as possible. Our goal is to provide immediate relief and address your dental emergency promptly.
Patient-Centred Care: Your well-being is our top priority. We take the time to listen to your concerns, understand your dental emergency, and tailor our treatments to suit your individual situation.
When dental emergencies strike, don't hesitate to reach out to Smile Place Melbourne for immediate and expert emergency dental care. Our team is dedicated to restoring your comfort, oral health, and peace of mind when you need it most.
FAQS
How would you define a dental emergency?
Broadly speaking, a dental emergency refers to any oral issue that requires immediate attention to address concerns such as uncontrolled bleeding, intense pain, or the preservation of a tooth. This definition also encompasses severe infections that may pose a risk to a person's life.
Is it possible to seek treatment for a toothache at the emergency room?
Dental emergencies are best handled at a dental office rather than the emergency room. ERs lack dental professionals and specialised equipment. Dentists can quickly assess and treat toothaches, ranging from fillings to extractions. It's advisable to avoid the ER for toothaches and see a dentist promptly if home remedies don't work.
What measures can be taken to avoid emergency toothaches?
To prevent emergency toothaches, it is important to maintain regular dental checkups, practice daily brushing and flossing, and take precautions to prevent dental injuries during activities like driving and sports.
Is a tooth infection considered a dental emergency?
Indeed, a tooth abscess qualifies as a dental emergency, requiring immediate treatment. Neglecting an abscess can result in the spread of infection throughout the body, leading to severe consequences, including life-threatening effects.
What are signs that indicate a potentially life-threatening tooth infection?
If you experience symptoms like fever, facial swelling, difficulty breathing, or trouble swallowing, it is advisable to visit the emergency room. These signs may suggest that the infection has spread to deeper areas such as the jaw, throat, neck, or other parts of the body, warranting immediate medical attention.