Transform Your Smile: Melbourne Expert Smile Makeovers
Revitalize your smile with personalised smile makeovers at Smile Place Dental.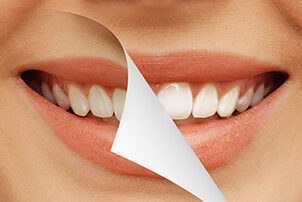 Are you tired of feeling self-conscious about your smile? Do you find yourself lacking confidence due to crooked, stained, or missing teeth?
At Smile Place Dentistry, we understand the impact a less-than-perfect smile can have on your self-esteem.
Our smile makeover solutions including veneers, orthodontics, dental implants, and more are designed to address your unique concerns and transform your smile into one you can be proud of.
Say goodbye to hiding your smile and hello to renewed confidence with our personalised treatments.
Who Are Smile Makeovers For?
A smile makeover is not just a quest for a beautiful smile though it often begins that way; it's also a journey towards improved oral health. Below are just some of the reasons to consider a smile makeover.
Aesthetics: Individuals seeking remedies for smile imperfections like stained, gapped, misaligned, or chipped teeth.
Confidence Boost: Smile makeovers provide a significant confidence boost, impacting social interactions and self-esteem.
Oral Health: Smile makeovers address dental complications, such as improper teeth positioning and gum diseases, promoting better oral health.
Functionality: Improved chewing ability and better digestion are additional benefits of smile makeovers.
Transformative Impact: Beyond cosmetic changes, smile makeovers are vital steps towards achieving better oral health and overall wellness.
Experience the transformative power of a smile makeover at Smile Place Dentistry and embrace a confident, healthy, and beautiful smile.
Designing a Smile Makeover
The importance of your smile cannot be overstated it's the first thing that many people will notice about you, can leave a lasting impression on strangers and friends alike. Improving your smile is one of the greatest investments that you can make.
The team at Smile Place Dental can design a smile makeover that will transform your appearance and your quality of life.
We design our treatment plans around each individual's needs, and no two smile makeovers are the same. This commitment to personalised treatment allows us to deliver great results.
Treatment Options For Smile Makeovers
The treatment options listed below are commonly utilised in the process of creating your beautiful, long lasting smile:
Orthodontics: Achieve a straighter and properly aligned smile with our orthodontic treatments. Whether traditional braces or clear aligners, our orthodontic options can help correct misaligned teeth and improve overall dental alignment for a confident and harmonious smile.
Veneers: Veneers are a popular cosmetic dental solution at Smile Place Dental. With veneers, our dentists can reconstruct stained, chipped or crooked teeth into a perfect smile in just a few visits. And the best part of veneers, they appear completely natural and sparkling- just like healthy tooth enamel.
Crowns, Bridges & Implants: These are different options our dentists at Smile Place Dental may discuss with you as part of your treatment to improve your smile.
Teeth Whitening: By eating foods that are artificially coloured, drinking coffee, tea, wine and smoking; teeth can become yellow and severely stained. This will negatively impact your appearance and can even make you look unhealthy. Our staff at Smile Place Dental can have your teeth whitened to remove the stains and give you a brighter smile.
Bonding: Dental bonding is a great way to quickly and affordably repair small imperfections on teeth. In a way, bonding is like a simplified version of a veneer or a crown. While it can't withstand the kind of abuse that those solutions can, bonding works well in a variety of situations.
Chips and Scratches: Come see us at Smile Place Dental to repair minor imperfections such as chips and scratches.
Rest assured that our experienced team will consider all available treatment options to restore both the health and appearance of your smile. We are dedicated to providing high-quality care and helping you achieve the smile you desire.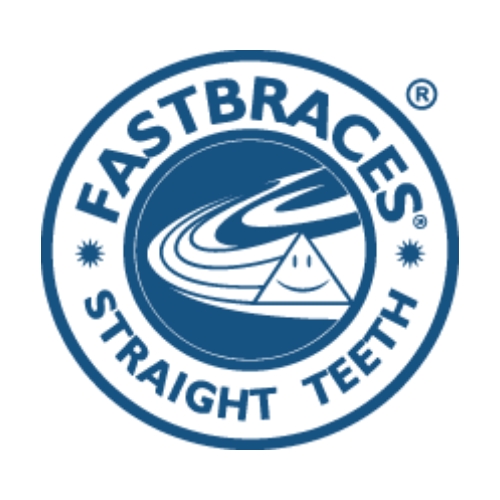 Fastbraces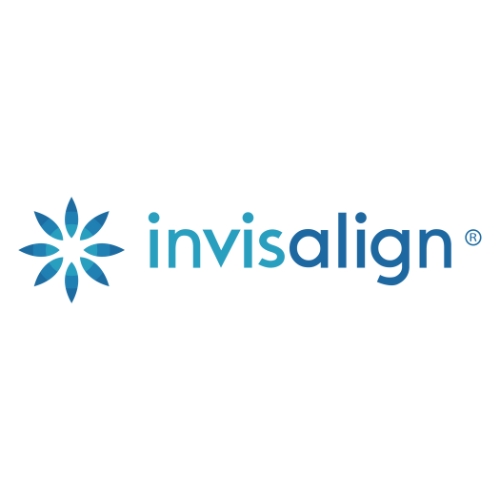 Invisalign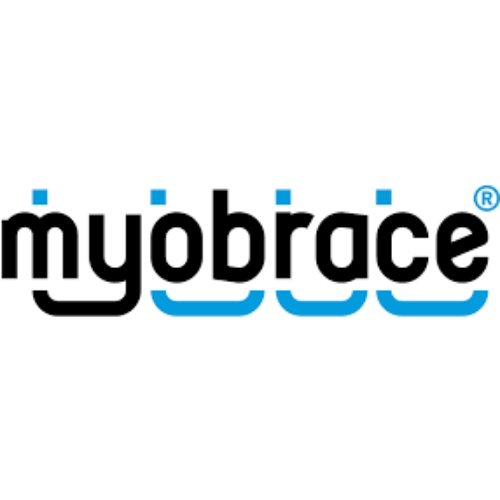 Myobrace
Why Choose Smile Place?
Choosing a dental provider is a significant decision for your health, comfort, and smile aesthetics. At Smile Place Dental, we have solid reasons to be your top choice:
1. Experience and Expertise: Our team of skilled dentists and hygienists have decades of combined experience across all facets of dentistry. Our practitioners are dedicated to staying abreast of the latest research and technology, ensuring you receive cutting-edge treatments that uphold the highest standards of dental care.
2. Comprehensive Dental Care: At Smile Place Dental, we offer a broad range of dental services, from preventive care and routine checkups to advanced procedures like dental implants and cosmetic dentistry. This holistic approach means you can trust us to cater to all your dental needs under one roof.
3. Patient-Centered Approach: We understand that every patient is unique, and so are their dental needs. That's why we create personalized treatment plans that respect your preferences and lifestyle while aiming for optimal oral health and a radiant smile.
4. State-of-the-Art Technology: We invest in advanced dental technology to provide safe, efficient, and comfortable treatment experiences. Whether it's digital x-rays for lower radiation exposure or intraoral scanners for precise impressions, we leverage the best in dental technology for superior results.
5. Comfortable and Relaxing Environment: Dental anxiety is real, and we take it seriously. Our clinic is designed to evoke a serene and calming ambiance, helping you relax throughout your visit. Our caring staff are trained to provide gentle care, taking the time to explain procedures and answer any questions you might have.
6. Affordability and Transparency: We are committed to delivering quality dental care that's financially accessible. We offer various payment options, accept most insurance plans, and provide transparent cost estimates before beginning any treatment.
At Smile Place Dental, we make it our mission to ensure that every visit enhances not just your oral health, but also your overall well-being. With us, you will feel heard, cared for, and confident that you're getting the best dental care. Choose Smile Place Dental – where your smile is our passion.
Locations
Come see our dentists at:
Smile Makeover Process
Embarking on a smile makeover journey involves a personalised approach catering to each patient's unique needs. It isn't a one-size-fits-all process, but typically, dentists adhere to the following steps:
Initial Appointment
During this meeting, the dentist takes time to understand the patient, their cosmetic and oral health issues, their medical history, and their smile makeover goals. This session also involves a thorough assessment of the teeth and gums, and if necessary, dental x-rays are taken.
Formulating the Treatment Plan
Post the initial examination and X-rays, the dentist crafts a bespoke treatment plan. This plan outlines the dental services necessary for the smile makeover, delineating specific treatment details. It helps both the dentist and the patient stay aligned as smile makeovers usually involve multiple procedures. It also outlines a timeline of future appointments and estimates the duration for the smile makeover journey.
Common smile makeover goals can include:
Replacing missing teeth
Straightening misaligned teeth
Filling gaps
Lengthening short teeth
Whitening discoloured teeth
Smile Makeover Treatment
The patient starts undergoing the procedures outlined in the treatment plan, which may range from dental implants and crowns to tooth fillings. The dentist ensures that each procedure is executed timely.
Aftercare and Follow-Up Appointments
After the treatment, patients must heed the dentist's post-treatment advice. For instance, those who've had teeth straightening might need a retainer, and those with crowns or implants should avoid hard foods. The follow-up schedule will vary based on individual needs. It's crucial to keep these appointments to ensure the effectiveness of your smile makeover treatment is maintained over time.
FAQS
What is a smile makeover?
A smile makeover is a personalised treatment plan that combines various cosmetic dental procedures to enhance the appearance of your smile, addressing issues like tooth discolouration, misalignment, gaps, chips, and more.
How long does a smile makeover take?
The duration of a smile makeover depends on the specific treatments involved and the individual's unique needs. It can range from a few weeks to several months. During your initial consultation, our dentists will provide a timeframe based on your treatment plan.
Are smile makeovers painful?
Most smile makeover procedures are minimally invasive and cause little to no discomfort. Local anaesthesia is used when necessary to ensure a painless experience. Our team prioritises your comfort throughout the entire process.
Can I customize my smile makeover treatment plan?
Absolutely! Each smile makeover is tailored to your specific goals and concerns. Our dentists will work closely with you to understand your desired outcomes and create a customized treatment plan that aligns with your preferences.
How long do the results of a smile makeover last?
The longevity of your smile makeover results depends on several factors, such as oral hygiene practices, lifestyle habits, and regular dental care. With proper maintenance and regular dental check-ups, your smile makeover can last for many years.