Teeth Whitening Services With Smile Place Cosmetic Dentistry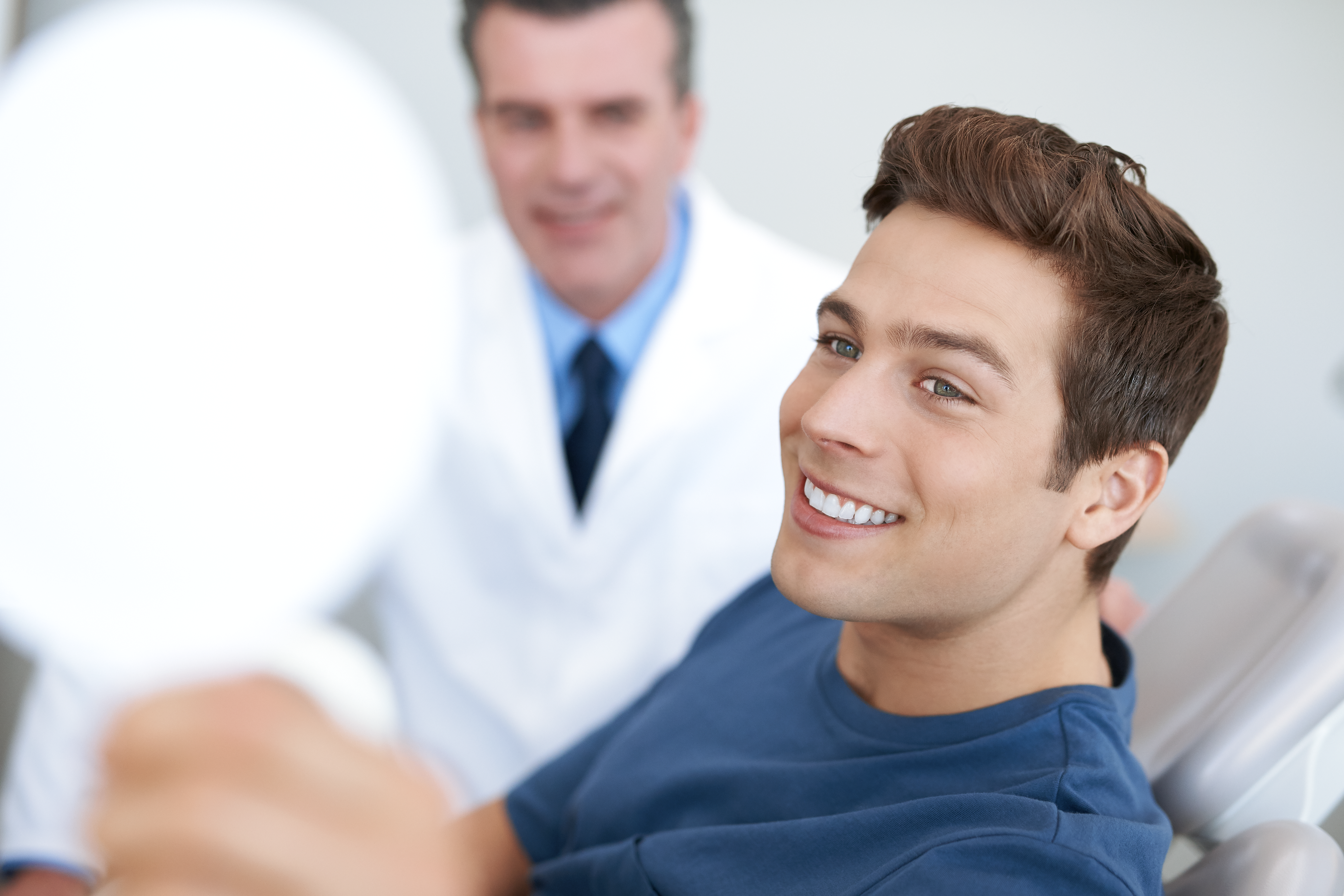 Our dentists specialise in teeth whitening to give you a healthy, clean and happy smile.
Tired of the dull and stained appearance of your teeth? Teeth whitening provides a revolutionary solution to brighten your smile quickly and more effectively than traditional methods.
Experience shorter treatment durations, enhanced aesthetics, and boosted oral health. Don't let discoloured teeth diminish your confidence any longer - discover the life-changing benefits of teeth whitening at Smile Place Cosmetic Dentistry in Melbourne.
Who is teeth whitening for?
Teeth whitening may not be the perfect solution for everyone, but it serves as a viable option for a wide range of individuals. Virtually anyone who is looking for a brighter, whiter smile could be a candidate for teeth whitening procedures like Zoom.
Adults and teenagers aiming to enhance the aesthetic appeal of their smiles in a quick and effective manner.
Individuals with stained or discolored teeth who wish to restore their natural tooth color or achieve an even whiter shade.
People who have special occasions coming up, such as weddings or job interviews, and want to improve their appearance quickly.
Those in search of a cost-effective and relatively non-invasive cosmetic dental treatment.
Individuals looking for a confidence boost that comes from having a brighter, whiter smile.
Patients interested in a procedure that can often provide immediate results, particularly when it comes to in-office treatments like Zoom.
People who want a dental treatment with minimal discomfort and recovery time.
With teeth whitening procedures, you can enjoy the benefits of a brighter smile in a relatively short amount of time, boosting both your confidence and overall appearance.

Philips Zoom
About Zoom Teeth Whitening
Everyone deserves to have a beautiful smile. Sometimes though, life gets in the way and our teeth can become stained and discoloured no matter how well we brush and floss them. With Zoom Teeth Whitening you can achieve healthy, white teeth in less than an hour with a single visit to a dentist from Smile Place Dental. Zoom is a safe and effective treatment that has restored the smiles of over 10 million people around the world. Best of all, it is pain-free.
What is Zoom Teeth Whitening?
The Zoom series of teeth whitening products offers a variety of in-chair and take-home whitening options, such as Zoom WhiteSpeed, Zoom DayWhite and Zoom NiteWhite, so it is suitable for every lifestyle. What's more, Zoom products achieve better whitening results than many other whitening products because they use light-activated technology. In fact, using Zoom products your smile could become up to 8 shades whiter in just 45 minutes – it's clinically proven!
Don't waste time and money on inferior technology. Zoom's light-activated whitening technology has been shown to be 40% more effective than non-light-activated systems so choosing Zoom really is a great investment.
But don't think that Zoom will just give you whiter teeth – all Zoom treatments will enhance the lustre of your smile while also protecting your tooth enamel so you can rest assured that your Zoom treatment won't damage your teeth like some whitening treatments can.
How does it work?
When you choose to use Zoom Teeth Whitening through a dentist from Smile Place Dental, we will carefully protect your gums with a specially designed covering. One of our dentists will then apply the Zoom whitening gel, which will immediately start breaking down the compounds that are staining your teeth. To speed up your whitening procedure, your dentist will then 'activate' the gel using the Zoom WhiteSpeed Whitening LED Accelerator.
Will it hurt?
When you choose Zoom Teeth Whitening, not only will you get a healthier, whiter smile without the use of needles, if you have sensitive teeth, they will be further protected from pain thanks to the inclusion of amorphous calcium phosphate – a compound that is clinically proven to reduce tooth sensitivity. No other whitening product contains this compound so Zoom is a particularly good choice if you suffer from sensitive teeth.
Get the Smile you Deserve!
Many teeth whitening products will damage your teeth over time or provide you with uneven whitening coverage. When you choose a Zoom Teeth Whitening treatment and have it administered by one of our experienced dentists, you can rest assured that the treatment will give you a uniformly brighter, whiter smile while protecting your teeth and gums.
So don't put it off any longer – call Smile Place Dental for a booking today and experience for yourself the wondering difference a Zoom Teeth Whitening treatment can make to your smile.
Locations
Come see our dentists at:
Why Choose Smile Place?
Choosing a dental provider is a significant decision for your health, comfort, and smile aesthetics. At Smile Place Dental, we have solid reasons to be your top choice:
1. Experience and Expertise: Our team of skilled dentists and hygienists have decades of combined experience across all facets of dentistry. Our practitioners are dedicated to staying abreast of the latest research and technology, ensuring you receive cutting-edge treatments that uphold the highest standards of dental care.
2. Comprehensive Dental Care: At Smile Place Dental, we offer a broad range of dental services, from preventive care and routine checkups to advanced procedures like dental implants and cosmetic dentistry. This holistic approach means you can trust us to cater to all your dental needs under one roof.
3. Patient-Centered Approach: We understand that every patient is unique, and so are their dental needs. That's why we create personalized treatment plans that respect your preferences and lifestyle while aiming for optimal oral health and a radiant smile.
4. State-of-the-Art Technology: We invest in advanced dental technology to provide safe, efficient, and comfortable treatment experiences. Whether it's digital x-rays for lower radiation exposure or intraoral scanners for precise impressions, we leverage the best in dental technology for superior results.
5. Comfortable and Relaxing Environment: Dental anxiety is real, and we take it seriously. Our clinic is designed to evoke a serene and calming ambiance, helping you relax throughout your visit. Our caring staff are trained to provide gentle care, taking the time to explain procedures and answer any questions you might have.
6. Affordability and Transparency: We are committed to delivering quality dental care that's financially accessible. We offer various payment options, accept most insurance plans, and provide transparent cost estimates before beginning any treatment.
At Smile Place Dental, we make it our mission to ensure that every visit enhances not just your oral health, but also your overall well-being. With us, you will feel heard, cared for, and confident that you're getting the best dental care. Choose Smile Place Dental – where your smile is our passion.
FAQS
Does Zoom Teeth Whitening really work?
Yes, Zoom Teeth Whitening is known to be one of the quickest, safest, and most effective in-office treatments for improving the color of your teeth. However, the extent of the whitening effects can vary from person to person.
How long do the effects of Zoom Teeth Whitening last?
In most cases, the effects of Zoom Teeth Whitening can last anywhere from 12 to 24 months. The longevity of the results can depend on your dental hygiene habits and the kinds of foods and drinks you consume.
What is the primary difference between Zoom Teeth Whitening and traditional bleaching?
Zoom Teeth Whitening uses a hydrogen peroxide gel activated by a high-intensity light source for rapid results. Traditional bleaching, on the other hand, typically relies on a hydrogen peroxide-based solution without the use of light. One common side effect of both treatments is temporary tooth sensitivity, particularly to cold.
Is Zoom Teeth Whitening better than laser teeth whitening?
Both methods have their merits, but Zoom has some advantages, such as filtering out infrared emissions and the ability to whiten all teeth at once. Laser teeth whitening targets one tooth at a time. Patients often experience quicker results with Zoom Teeth Whitening.
How soon after the Zoom treatment can I drink coffee?
It's recommended to avoid coffee and other stain-causing foods and beverages for at least two days after the Zoom treatment. This is because the teeth are more susceptible to staining during this period. After two days, you can resume drinking coffee, but it's good to remember that coffee contains tannins that can stain your teeth.
Is the Zoom Teeth Whitening procedure painful?
The Zoom Teeth Whitening procedure is generally not painful, although some patients may experience minor discomfort or tooth sensitivity following the treatment. This sensitivity is usually temporary and typically subsides within a day.