Not all people who snore have sleep apnoea but most people with sleep apnoea snore.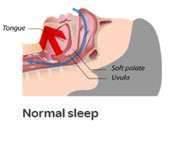 When sleeping normally, your throat is help open by your muscles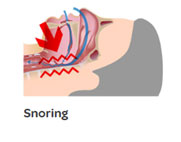 When you snore, your muscles partially relax, resulting in your vocal chords to vibrate causing snoring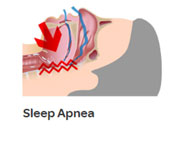 When your muscles relax fully, your throat can close completely or partially. This may cause you to snore, gasp for air or even choke
Sleep apnoea is often related to health issues, such as type 2 diabetes, high blood pressure and being overweight.
People with sleep apnoea often feel tired in the morning, no matter how many hours of sleep they get. This is because sleep apnoea disturbs the sleep in constant cycles throughout the night.
Sleep apnoea can also trigger the release of stress hormones such as cortisol. This hormonal imbalance can change how your body uses energy and can increase the feeling of being tired.
All of this is related to poor sleep, which carries its own health risks such as weight gain, memory loss and skin aging.
How can I fix my sleep apnoea?
There are many available options to fix your sleep apnoea.
These include Continuous Positive Airway Pressure machines (CPAP). These must be prescribed by your GP. You must have a sleep study carried out in order to determine how severe your sleep apnoea is. If you do not need a CPAP machine there is another alternative.
At Smile Place Dental we provide oral appliances that open up the airways whilst you sleep. They also train the muscles to stay in this position, allowing you to get a restful sleep, night after night.
To find out more information or to book in a consultation appointment regarding this, please call us on (03) 9048 1026
Dr.Chitra Rao is our Principal Dentist/ Cosmetic Dentist.
She along with her twin sister Dr.Arathy Rao own and operate across the three Smile Place dental practices ( Forest hill, Glen Iris, Tecoma)
They both have over 10 years experience in General dentistry and Dr.Chitra Rao has been practicing Orthodontics since 2014.
She is a Senior master affiliate in Fastbraces and has successfully completed over 100 cases.
Smile make over is Dr.Chitra Rao's speciality. She has helped many people, of all ages achieve a beautiful smile, that they are confident to show off!
Follow her on
to see more of all the Smile makeovers we have done over the years, and stories of People behind the Smile….?